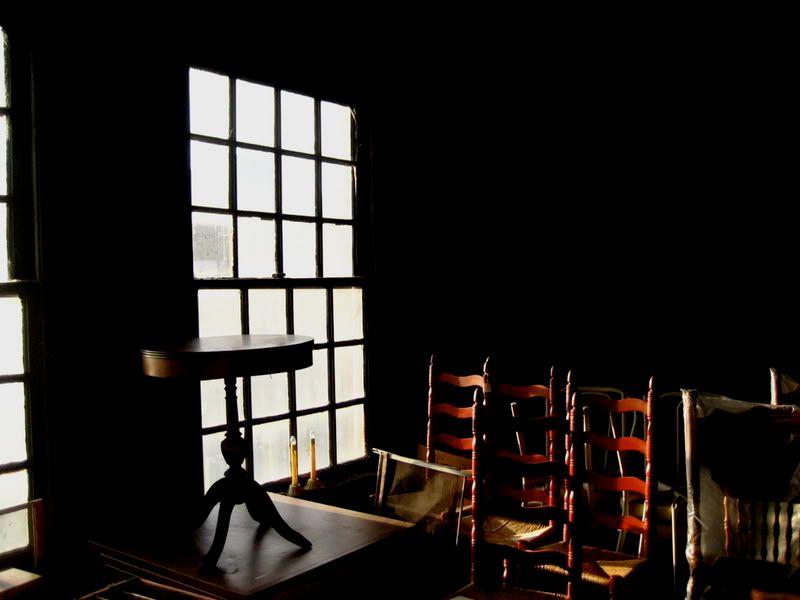 copywritten | juliaramos_photography 2007
so. i know its been so long since i've shared my thoughts. sometimes, for me, writing is about finding the right place and the right time in your mind and heart. sometimes i feel so many things at once, scattered thoughts about what goes on, that i just don't have the ability to write it all down and let any of it make any sense. i took these pictures at an antique store in lynchburg, VA this weekend. for some reason, i can't stop looking at them. every time i do i smell the dusty furniture and hear the creaking wood floors beneath my feet and i find myself wanting to be in that cloudy sunlight again. maybe it's just really where my mind and heart are right now. in an antique store ... on the second floor ... on a winter day ... looking out of aged windows ... just sitting there trying to put thoughts together and attempting to figure things out . . .
copywritten | juliaramos_photography 2007
i'm afraid to get older.
i'm afraid to be naiive.
i'm afraid of old love.
i'm afraid of new love.
i can't wait to hug my sister.
i like when he kisses the corner of my mouth.
i no longer feel the need to beg for life to finally begin.

that scares the hell out of me.
where are you taking me, Lord?